Part 4 of my countdown of the Best Pop Songs of 2015! Remember that there are links to watch each video if you click on the song name next to its chart position:
Galantis always reliably produce tunes with massive sing-along choruses but they surpassed even themselves with the intense sugar rush that is "Gold Dust". We get a soulful minute and a half long build up featuring some bewitchingly majestic vocals from Vincent Pontare before the drop has us bouncing up and down in a euphoric frenzy.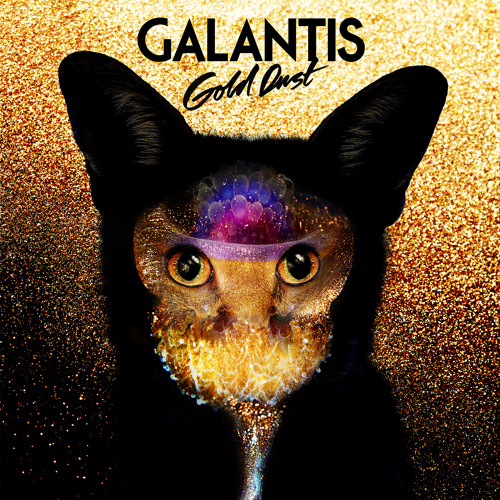 Hozier proved he was far more than a one hit wonder with this deceptively bouncy song about never being attached to one person. If you listen closely you can hear the hopelessness in his voice which is beautifully contrasted with the jaunty production. He almost fooled us this time but one thing you can guarantee with Hozier is that he'll never be a cheery fellow. At least you know exactly what you're getting with him.
38) Jessie Ware – You and I (Forever)
Always the class act, the third single from Jessie Ware's second studio album Tough Love, further demonstrates her ability to enchant the listener with her soulful vocals and engaging lyrics. On "You and I (Forever)"  she furthers her exploration into matters of the heart but this time, thankfully, she seems all loved up.
If you haven't already heard of Troye Sivan, you're soon will have. Tipped for big things in 2016, this 20-year old Johannesburg native is already one of YouTube's biggest stars with 3.6 million subscribers and he has his eye firmly set on being the next big noise in music. He released his debut full length album Blue Neighbourhood this December, peaking top ten in Australia and the US. Lead single "Wild" is a surprisingly mature ode to forbidden love which explores the too often underrated dream pop genre.
36) Disclosure Feat. Lorde – Magnets
Lorde is just keeping us ticking over quietly until her next full length project with tidbits of mind-blowing singles. "Magnets" is one of her finest productions to date, depicting her as a lethal femme fatale who has been hired by a scored woman to punish her philandering lover. Never ones to be outdone, Disclosure threw a lot of production tricks into this one, making this collaboration one of the freshest and most exciting of the year.
35) Carly Rae Jepsen – Your Type
On an album chock full of pop treats, "Your Type" stands out as Carly's most clever and moving song to date. It's all very Robyn-esque which is never a bad thing. In fact, many critics have liked "Your Type" to Robyn's fantastic "Dancing on My Own". Indeed, they do both share upbeat electropop production which conceals their truly heart wrenching lyrics about unrequited love. However, "Your Type" is much softer and more relatable making it the superior track.
34) KDA Feat. Tinie Tempah and Katy B – Turn the Music Louder
It's always great to hear new music from the ever elegant Katy B and this time I'll even overlook Tinie's cheesy raps as they provide the perfect contrast to Katy's power soul vocals. This 90's inspired-house track has us all cranking up the volume in 2015.
Bieber continued his all-dominating streak with this tropical house- influenced apology which saw him knocking Adele off the number one spot in the UK. Sorry Adele! Many see this track as Bieber's apology for his shocking behaviour over the past couple of years. It just goes to show that all is forgiven as long as you make good music.
32) Selena Gomez – Good For You
Selena has always been a bit of a sex kitten, but this hot 'n' spicy had us all hot under the collar. It's great to see that Selena is adding more subtleties and nuances to her music which allows her to stand tall among other current R&B artists. She manages to restrain herself in both her delivery and lyricism which demonstrates just how much the former-Disney starlet has grown up. Those days seem long, long ago now.
31) Ed Sheeran Feat. Rudimental – Bloodstream
Ed Sheeran's "Bloodstream" was already one of my favourite tracks off X and Rudimental's subtle additions to the single version elevated it the stratosphere. The addition of the drum and bass to the chorus is genius and really matches the lyrical themes of the song. An example of a remix done spectacularly right.
30) Karen Harding – Say Something
This soulful deep house banger came from an extremely unlikely source. Karen Harding first became known on the X Factor UK but didn't even make it to the final 12. Now it seems like the extra creative room and time to breathe has done her the world of good. "Say Something" is a statement of a first single which rightfully scored Harding her first UK top ten single.
Rihanna may not have done much this year (where is the elusive Anti I ask you), but her many imitators kept us going all throughout the year. Tove Lo is, of course, much more than you're average copycat but the production on "Talking Body" is very reminiscent of Rihanna jams and would fit very nearly amid her cannon. Having said that, "Talking Body" is a surprising layered pop song which features more hooks than a pirate convention and, most importantly, it is miles better than the crass "Bitch Better Have My Money".
28) Calvin Harris & Disciples – How Deep Is Your Love
After finishing up with his latest album Motion Calvin decided a change of tack was in order for his next project. "How Deep Is Your Love" is the Scottish DJ's first foray into deep house but hopefully not his last as it works supremely on every single level. Norwegian singer Ina Wroldsen's playful, taunting vocals glide over thumping house beats to create one of the freshest, on trend singles of 2015.
Upon my first listen to X, "Photograph" immediately stood out as the most beautiful and personal track on the entire album. A gentle and delicate ballad "Photograph" was reportedly inspired by Sheeran's romance with fellow singer songwriter Nina Nesbitt with whom he shared a long-distance relationship.
I always felt Adam Lambert had bags of potential but never the quality of material to match it. That was until his gloriously ghoulish comeback this year with the minimal witch house "Ghost Town". Adam has always conveyed personality to his music, but he's always seemed like more of a caricature to me, probably due to his over-exuberant nature. But this time he pitched it perfectly, incorporating all the best of his charisma into the frightfully good "Ghost Town"
25) Calvin Harris Feat. HAIM – Pray to God
I've said it before and I'll say it again: HAIM have the best harmonies in pop. Their 70's-inspired sound never fails to put a smile on my face and I was delighted to see that they have remained true to this style in the face of dance heavyweight Calvin Harris. "Pray to God" is dripping with drama and staccato vocals, both which are only enhanced by Harris' magic touch.
24) Alesso Feat. Tove Lo – Heroes (We Could Be)
Possibly THE hands-in-the-air anthem of 2015, Alesso enlisted Sweden's current darling Tove Lo's help for this David-Bowie song reworking. "Heroes" may have been released in January but its intoxicating joyfulness continued well into festival season and beyond.
I love a good new artist and Petite Meller was one of the most exciting discoveries of 2015. The piano-driven "Baby Love" was suitably idiosyncratic and quirky for the French born singer. Her music is surprisingly sexy for someone who looks like am overgrown doll come to life but therein lies the uniqueness of it all. I can't wait to see what she does in 2016.
Madonna's Rebel Heart excelled for its ballads and "Ghosttown" was the best of the lot. This post-apocalyptic love letter has been lauded by critics alike as her best single for decades and with good reason. Rarely has Madge sounded so sincere and engaged with her music. She has never been the best vocalist but her voice sounds beautiful here. Sure it wasn't the biggest hit, but keep it up Madonna.
"Elastic Heart" is a stunningly well produced single with some of the most personal and effective lyrics of 2015 which manage to succeed in creating an emotional connection without one iota of mushiness. The controversial video to "Elastic Heart" featuring Madie Ziegler and Sia LaBeouf may have been ridden with claims of paedophilia but it still managed to finish the year as the 8th most viewed video on YouTube.
Thanks for reading and feel free to comment and share.
You can also listen to all the tracks on The Best Pop Songs of 2015 playlist:
spotify:user:1151803087:playlist:7fcwgDNbrmE4WWjkoRYAo1