A song as chaotic and dramatic as the crashing waves which inspired it, "Ship to Wreck" managed to conclusively prove that Florence is best when she just let's it rip. Apparently, when making her third studio album How Big, How Blue, How Beautiful Florence was told off for making too many songs about water. Guess this one slipped the net then…
Will 1989 ever stop producing hits I ask you? "Wildest Dreams" is the fifth single from her unfathomably popular album and represents a departure from the upbeat 80's pop which we had previously heard. Taking her cue from the lazy, dreampop of Lana Del Rey, Swift transforms into a smokey eyed temptress cooing seductively over smoother-than-chocolate beats. Irresistible.
After their stellar debut, Chvrches must have been very acutely aware that the stakes were high for their comeback but, instead of trying to pander to anyone, lead single "Leave a Trace" sees Lauren Mayberry and the boys adopting a no-nonsense, "if ain't broke don't fix it" attitude. Too many bands now make music for their audience and not for themselves which limits their creativity. But thankfully not Chvrches. They always sounded like they don't give a f**k and "Leave a Trace" reaffirms this with tremendous shade being thrown in every direction. Hell hath no fury like a woman scorned.
"Uptown Funk" reintroduced the fun genre in a big way at the beginning of the year and several artists rode the wave in 2015 but none more successfully than The Weeknd with this delicious drug-fueled jam.
Someone sprinkled fairy dust all over Jess Glynne's luscious fiery locks this year. The Hampstead-born popstar racked up 3 number one singles in 2015 alone which added to her total of 2 in 2014, tying her with Cheryl Fernandez-Versini for the most number ones by a British Female Solo Artist. "Don't Be So Hard on Yourself" is a raucous, uptempo slice of pop with lyrics taken directly from a self-help book and Glynne's powerhouse vocals soar over everything to create the ultimate empowerment anthem.
Nothing could have prepared us for this dramatic switch in direction in Bieber's style of music when he launched gamechanger "Where R U Now?". The track gave haters (including myself I should add) a serious case of whiplash and truly opened him up to an audience beyond the tween market. His vocals carry some lethal emotional weight and the Diplo/Skrillex production is relentlessly catchy. Leftfield is sometimes the best field.
Who would have predicted that Marina Diamandis was capable of such lyrical depth and vocal nuance. Songs like "I'm a Ruin" only come along once in a blue moon as it takes extraordinary self-awareness to create such a devastating song of self-loathing and, come to think of it, bravery to share it with the public. Marina has finally come of age and revealed herself as the true heir to Kate Bush's introspective, dream pop throne. Hope she doesn't listen to "Don't Be So Hard on Yourself" or we might be tragically deprived of future "I'm a Ruins".
This was the moment we knew Jess Glynne could make the switch from beloved feature singer to solo super diva. From the opening bouncy piano to Glynne's acapella style vocals, everything rings true about this joyful piece of soulful, discopop.
Rudimental's sophomore effort We the Generation may have not caused the splash created by their first studio effort Home, but it's still guilty of serving up some of 2015's most potent tunes with the crisp deep dish house track "Rumour Mill" leading the pack. It's quite a wordy song as songs go but, despite the lyrical abundance, the singers sound like they're not making an ounce of effort at all. This "too cool for school"attitude could have been alienating if it weren't for the simplistic noir video which sees singers Will and Anne-Marie throwing some mean shapes in the back of a car. We've all been there…don't deny it.
Years and Years had already established themselves as one of the bands to watch at the end of 2014 with hits such as "Desire" and "Sunlight" but it wasn't until "King" that they definitively burst into the mainstream. But if you're going to take you're time you may as well do it in style which is exactly what Years and Years did. "King" immediately arrests the listener with it's whirling, arabic-influenced synth hook and lead singer Olly Alexander's soulful vocals finish the job up nicely officially rendering us kings under his control.
Until now Little Mix had been criminally underrated but thankfully they weaved some potent "Black Magic" this summer leaving us all at the mercy of the Mixers' spell. We're sure not complaining. Those handclaps, "heys" and sassy lyrics make this literally the perfect pop song.
This song may not have been released in the UK yet but it's been dominating the airwaves in Europe, becoming the most played song of the summer in Sweden this year. "Lush Life" is "Rude Boy" mark two, paired with a similarly colourful video and a handful of hooks for good measure. Seriously, there's like a million of them. Once it's got you, you'll be living the lush life forever.
If anyone doubted that Adele is still firmly in possession of that "Someone Like You"magic I present to you "When We Were Young". Only Adele could manage to get nostalgic about experiences she hasn't had yet. In this soulful, ballad she imagines herself at a party in the far future surrounded by her friends and remembering all the good and bad times they shared. It's like the prologue to "Wings" by Birdy.
"Style", Swift's ode to being young and beautiful forever, is directly opposed to Adele's "When We Were Young". While the British singer willingly accepts her mortality and looks forward to her latter days, Swift's foot is firmly planted in the present and her heyday. But she is self-aware enough to know that the love story between her and Harry Styles' (about whom the song was supposedly written) was one which has been repeated throughout history. Good girls and bad boys will never go out of style. 
6) Justin Bieber – What Do You Mean?

Only a truly amazing song could have saved Bieber's floundering career at this point but sadly/luckily that's exactly what he managed to produce. Such is the brilliance of the tropical house influenced "What Do You Mean?" that it even managed to convert true non-Beliebers like me. I surrender.
The perfect comeback single with the perfect title. Adele gave us a little hello this autumn and the world went into meltdown. "Hello" instantly went to number one all over the globe smashing records in its wake, fueling the astronomical success of its parent album 25. All we can do is exalt.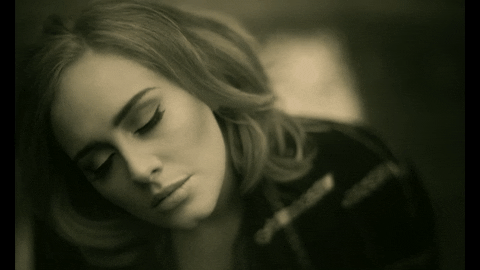 2015 was the year of grey. Fifty shades of it to be precise and "Love Me Like You Do" was as much part of the success of that mother-of-all-unguilty-pleasures film as Jamie Dornan's chiseled face. It's essentially a modern take on a traditional power ballad – the 2010s equivalent of a Celine Dion ballad if you will. All the ingredients come together beautifully to create a true pop masterpiece with Ellie's celestial vocals being the ideal instrument to lend the song the mystique it needed to reach the rafters.
A little bit of cultural appropriation can go a long way as it did in 2015 with Major Lazer's breakthrough single "Lean On". The Indian themed dancing in the video created an internet frenzy and had millions of people around the globe changing their lightbulbs and feeling their inner Bollywood. Funnily enough, the chance to record vocals for the song was first offered to Rihanna and Nicki Minaj, who both turned it down, before eventually Danish singer MØ landed the gig. Guess their loss is her gain. All I can say is that RiRi's Anti better be bloomin' fantastic if this is the type of material she's turning down.
Anyone who went to a festival this summer will know the power of "Firestone". Having already found mainstream success with remixes such as "Sexual Healing" and "I See Fire" previously underground DJ Kygo finally decided to unleash original music on the world in 2015 and the world went mad. I went to Ultra Festival, Croatia this summer with a massive group of friends and "Firestone" epitomized those epic, hands-in-the-air moments when everyone loved each other and world peace was achievable. Please let me live in those moments forever
You can also listen to The Best Pop Songs of 2015 playlist on Spotify:
spotify:user:1151803087:playlist:7fcwgDNbrmE4WWjkoRYAo1